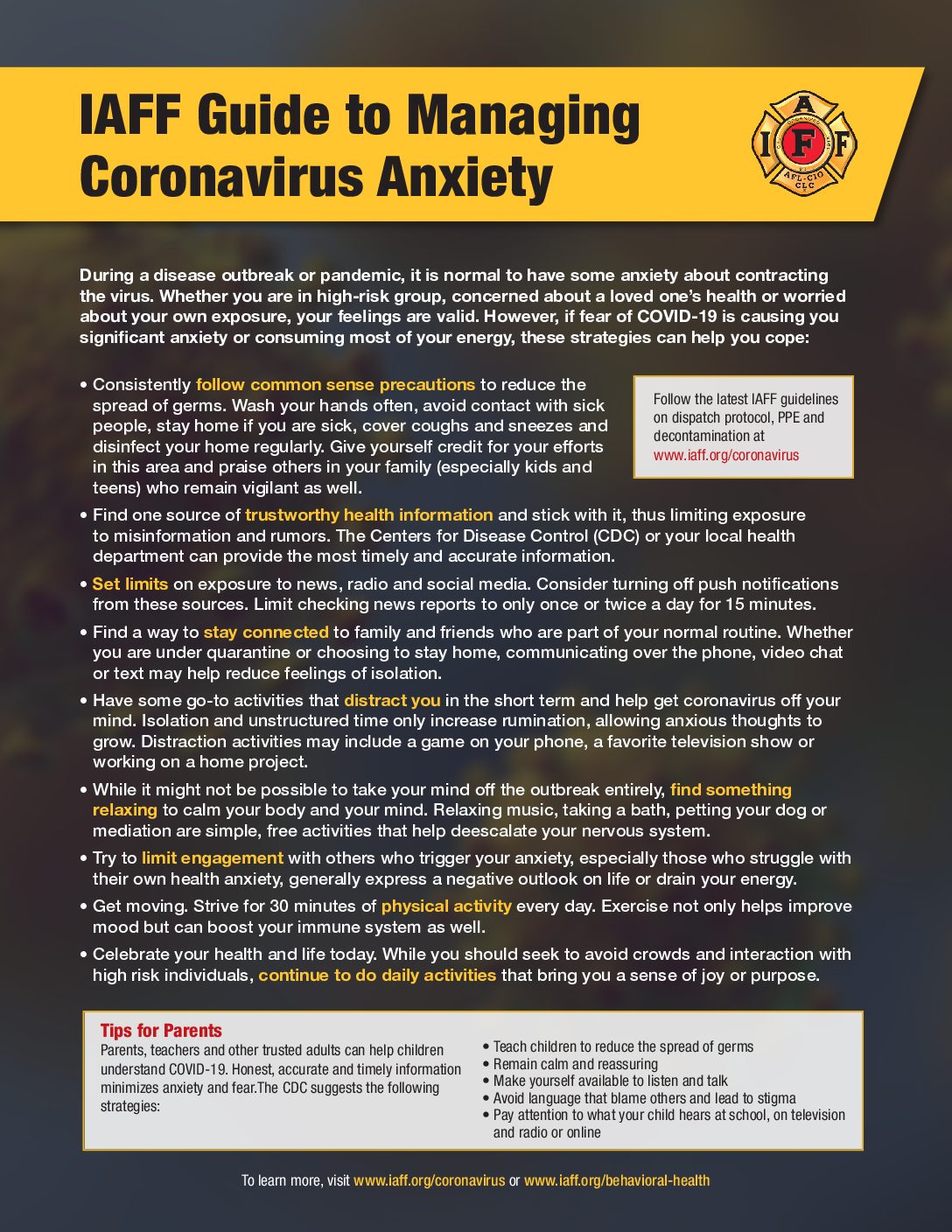 Thank you and best wishes
Today, on International Firefighters Day, we thank you for all that you do. I know that many times people don't "circle back" to thank you, but as someone whose life was forever changed by Henderson 99, please know that you leave an imprint on the lives that you touch, and we do not forget that impact. It is because of that experience that I started circleback6.com, a blog for citizens to thank their First Responders. We also have a photo gallery for First Responders to share their pictures. Today, it would be awesome for you to send in your crew pics so that we can celebrate you. Don't be humble! Or, please let me know if I can use one of your Facebook pics! circleback6@yahoo.com. Again, thank you for all that you do.🚒❤️🤙🏻 Wendy Foster
Load more
Cranston firefighters were able to keep a church fire, on Phenix Avenue, contained to the area of origin, before it could spread to the rest of the building. @IAFF1363
RISAFF would like to thank GST Armand Sabitoni of @LIUNA, Mike Sabitoni of RI Building Trade Union and Local 251 RI Laborers Union for securing much needed N95s and PPE gowns. Thanks to John Furtado of AA Asbestos Abatement Co. in Johnston for donating protective coveralls.
Thank you to the Town of East Greenwich and Chief Patenaude for purchasing a UV-C Air & Surface Disinfection Lamp. The light kills all known bacteria & virus in less than 2 minutes. It takes only 30 seconds to kill the Corona Virus on the surface @egreenwichnews @risaff
RISAFF Leadership & MAP would like to remind our members that our peer support team is always available to you. Contact a peer support member or direct at 1-833-RISAFF1.
Please help each other out during these times and we'll all get through this together! Stay Strong, Stay Safe!
3
RISAFF Press Release - Middletown Local 1933 and the Town of Middletown reach a settlement agreement.
@TheNewportDaily @NBC10 @wpri12 @ABC6 @projo @RINewsToday @Middletown411 @MFD_Local1933
Due to the recent events affecting all of us, we are postponing our bowling night scheduled for April 4th. It is our intent to reschedule this event for the fall. Please reach out to us if you'd like your tickets reimbursed or we will hold your lane for the fall. Stay safe!
RISAFF's Legislative Dinner in Washington D.C. Thank you to our members who attended and the entire RI Congressional Delegation for their unwavering support of firefighters!
@SenJackReed @SenWhitehouse @JimLangevin @davidcicilline @EdzoForIAFF @IAFFdist3VP
4
Coronavirus Disease 2019 (COVID-19) https://www.iaff.org/coronavirus/
With deep regret RISAFF announces the LODD Death of Captain Greg Coleman, Cranston Fire Department, Local 1363 from occupational cancer.

Please keep the Coleman family and the Brothers and Sisters of Cranston Fire Fighters L1363 in your thoughts and prayers.
Adequate staffing matters!
Pres. Andriole administered oath of office to Pres. Smith, VP Armstrong and Sec/Treas Reilly.

Jeffrey Henault, past Pres. L732 & RISAFF EB Chair, who passed June 22, 2019, was remembered and honored. Andrea Henault was presented with a plaque in recognition of her late husband.
4
It was our honor to give @EdzoForIAFF our unanimous endorsement! #IAFFMission #EdzoforIAFF
Last night President Michael Papagni was presented a check for $25K for the family of our fallen brother Jason Menard at the @risaff Convention Thank you RISAFF! Special thanks to the @IAFFLocal3328 for all the hard work. #UnionStrong #WorcFFsL1009
Earlier today I was proud to join 100's of FF's across New England in the @NHLBruins Foundation B-Fit Challenge. We climbed the stairs at the @tdgarden in full gear for charity. @IAFFdist3VP @IAFFGST @edwardkelly11 @PFFMSecTreas @THE_PFFM
4
President Andriole attends 3rd District B-Fit Boston Bruins Foundation Fundraiser and would like to thank all the members and Locals that participated.
4
Excellent rebuttal President Jordan!
RISAFF supports @EdzoForIAFF. President Andriole and RISAFF delegates attending #Edzoforiaff Campaign Kick-Off Party. #Edzo2020 #IAFFMission @IAFFdist3VP
3
- Ed "Edzo" Kelly for IAFF 2020 -
Re-Election Campaign Kick-off Video #EdzoforIAFF #Edzo2020
#IAFFMission #ImwithEdzo
@edwardkelly11 @IAFFGST
RISAFF Press Release regarding Middletown Council President Sylvia's comments in the Newport Daily News article published on January, 14, 2020. @NBC10 @wpri12 @ABC6 @projo @MiddletownPatch @TheNewportDaily @Middletown411 @MollyjoOBrien @riaflcio
Effectiveness of Middletown fire chief questioned by firefighters union https://ift.tt/2T91pHJ
Press Release in response to Monday night's Town Council meeting in Middletown.
@NBC10 @wpri12 @Molly @wpri12 @MollyjoOBrien @ABC6 @projo @RINewsToday
Rhode Island State Association Of Fire Fighters @risaff President Joseph A. Andriole shares thoughts on the arbitration of @MiddletownFire contract and why it's different from other towns. @wpri12
Load More...