SAFER APPLICATION INFO

The Fiscal Year 2018 Staffing for Adequate Fire and Emergency Response (SAFER) application period opens Friday, February 15, 2019 at 8:00 a.m. and closes on March 22, 2019 at 5:00 p.m. (ET). There is $345 million available in federal grants to add fire fighters to departments in need. Career, combination and volunteer fire departments are eligible to apply.

The SAFER grant program was created to provide funding directly to fire departments to increase the number of trained, frontline fire fighters in their communities.

The IAFF is available to assist and review your grant application through March 18. Contact Ron Benedict at (202) 824-1575 or firegrants@iaff.org.

Key Points:

Federal Emergency Management Agency (FEMA) webinars will be held Wednesday, February 20 and Thursday, February 28 at 2:00 p.m. (ET).
The primary assignment of the SAFER-funded position (more than 50 percent) must be fire suppression, which includes staffing a fire suppression vehicle, regardless of collateral duties, in support of the department's NFPA 1710 or NFPA 1720 compliance.
SAFER will fund 75 percent of entry-level pay and benefits for years one and two, and 35 percent in year three.
No layoffs are permitted during period of performance.
The FEMA website has several helpful documents, including the SAFER application checklist and a self-evaluation guide. The IAFF Grants Department website has a guidance document, sample narratives and other assistance tools.

Sent via ActionNetwork.org. To update your email address, change your name or address, or to stop receiving emails from IAFF Main E-activist Group, please click here. ... See MoreSee Less
Online organizing tools like you've never seen them before -- Fully featured. A gorgeous interface that's a joy to use. Build lists of activists and work with your allies online easily. And did we mention free to individuals and small groups? Sign up here.
Load more
Narragansett Local 1589 did an outstanding job honoring LODD Captain David Arnold today. Thank you to the RISAFF locals who came out honor Brother Arnold, may he rest in peace. Please keep his family, friends and Local 1589 in your thoughts and prayers.
President Joe Andriole and Vice President Scott Robinson attended West Warwick Local 1104 Firefighter's Ball this evening. Congratulations to Local 1104 on hosting a great event!
https://t.co/iZwAa0azIW https://t.co/rADFtocgQT
SAFER APPLICATION INFO

The Fiscal Year 2018 Staffing for Adequate Fire and Emergency Response (SAFER) application period opens Friday, February 15, 2019 at 8:00 a.m. and closes on March 22, 2019 at 5:00 p.m. (ET). There is $345 million available in... https://t.co/m51dIMRKIl
With deep regret RISAFF announces the LODD Death of recently retired Captain David Arnold, Narragansett Fire Department, Local 1589 from Occupational Cancer.

Captain David Arnold's... https://t.co/b3M9OC0PrJ
FYI https://t.co/Pgzka7tzhq
Rest In Peace Captain David Arnold. Sincere condolences to your family and the members of the Narragansett Firefighters IAFF Local 1589. https://t.co/K92JqQ0Izh
RISAFF President Andriole swearing in the elected officers of Woonsocket Fire Fighters, IAFF Local 732.

Congratulations to President Jeff Henault, Vice President Scott Smith and Secretary/Treasurer Ryan Reilly.
Great job RISAFF Vice President Scott Robinson on your peer support work here in Rhode Island and throughout the IAFF! https://t.co/wyAVk4XaLw
Congratulations to UTLA, great job by RISAFF members joining the fight! https://t.co/1CIH6sJdEo
RISAFF Stands with LA Teachers on strike
RISAFF and members from our Locals attending the IAFF ALTS seminar in Los Angeles today. — in Los Angeles, CA https://t.co/U62UnUlmk1
DC Legislative Conference Registration Information

https://t.co/8oEXRWcVU1 https://t.co/8oEXRWcVU1
Clean Gear Matters https://t.co/6uu8j9pPlb
RISAFF leadership hopes everyone had a great Holiday Season! Thank you to our members who worked on Christmas and to those who will be working tonight and tomorrow, be safe out there!

Happy New Year! We hope you all have a Healthy, Safe & Prosperous 2019!
RI Honor Guards to attend Worcester firefighter's funeral services https://t.co/WX8pGNh51Q
On behalf of RISAFF and IAFF Local affiliates, our thoughts and prayers are with our brothers and sisters of @WorcesterFD1009 on the loss of their brother during a fire today.
Johnston Firefighters Local 1950's 8th annual Toys for Tots drive tonight, 7 PM at Bar 101 in Johnston. https://t.co/PxKuU8auAu
RISAFF and UPFFA Firefighters assembling at our Health, Safety and Labor Seminar at Foxwoods Resort & Casino.
FYI https://t.co/g2PjZWNCkz
President Andriole joined East Greenwich Firefighters Local 3328 in attending the swearing in ceremony of the East Greenwich Town Council. President Andriole on behalf of RISAFF would like to congratulate and recognize... https://t.co/qS0E9V5nm5
The leadership of RISAFF would like to wish the membership from all of our Locals and their families a Happy and safe Thanksgivings.

To all of our members on duty today we wish you a Happy Thanksgiving and... https://t.co/Jkq5U37YcV
Great job Brothers and Sisters of South Kingstown EMS Local 3365!

The South Kingstown EMS story is a great example of what Firefighters and EMS personnel from all of our Locals do out there every day! https://t.co/FHWYiq9K02
Support Brother Garrett and his family! Fundraiser is next Sunday. Get your tickets or consider making a donation if you're unable to attend. https://t.co/ox61OszXUd
Load More...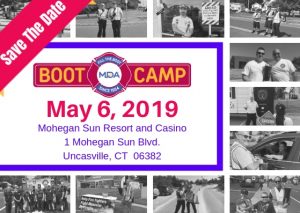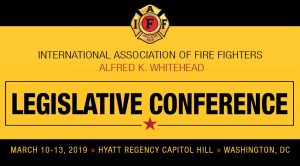 RISAFF Attends IAFF Fallen Firefighter Memorial
President Andriole was in attendance at the IAFF 2018 Fallen Firefighter Memorial representing RISAFF and acknowledging the sacrifice of our members being honored and remembered. 
Rhode Island Firefighters placed on the Wall of Honor and being remembered are Firefighter David W. Boisclair, Pawtucket Fire Department; Firefighter David B. Dilorio, North Providence Fire Department; Lieutenant Kevin J. Lang, Cranston Fire Department.
Our condolences to the families of our fallen, you will always be part of our IAFF and RISAFF family.
Res32.mp4 – IAFF Resolution #32 – Censure of Fire Chief Kevin Robinson
Res33.mp4  IAFF Resolution #33 – Censure of Deputy Fire Chief Peter Henrikson
Res34.mp4 IAFF Resolution #34 – Censure of Town Manager Gayle Corrigan